BETSA® External
Cooler System
[ECS01]
The BETSA® External Coller System
was developed for Laser Heating!
When laser heating up to 4000K, focused on the sample,
Thermal effects due to laser-matter interaction in metals can cause undesirable effects.
The MDAC starts to heat up and the rockers /seats too.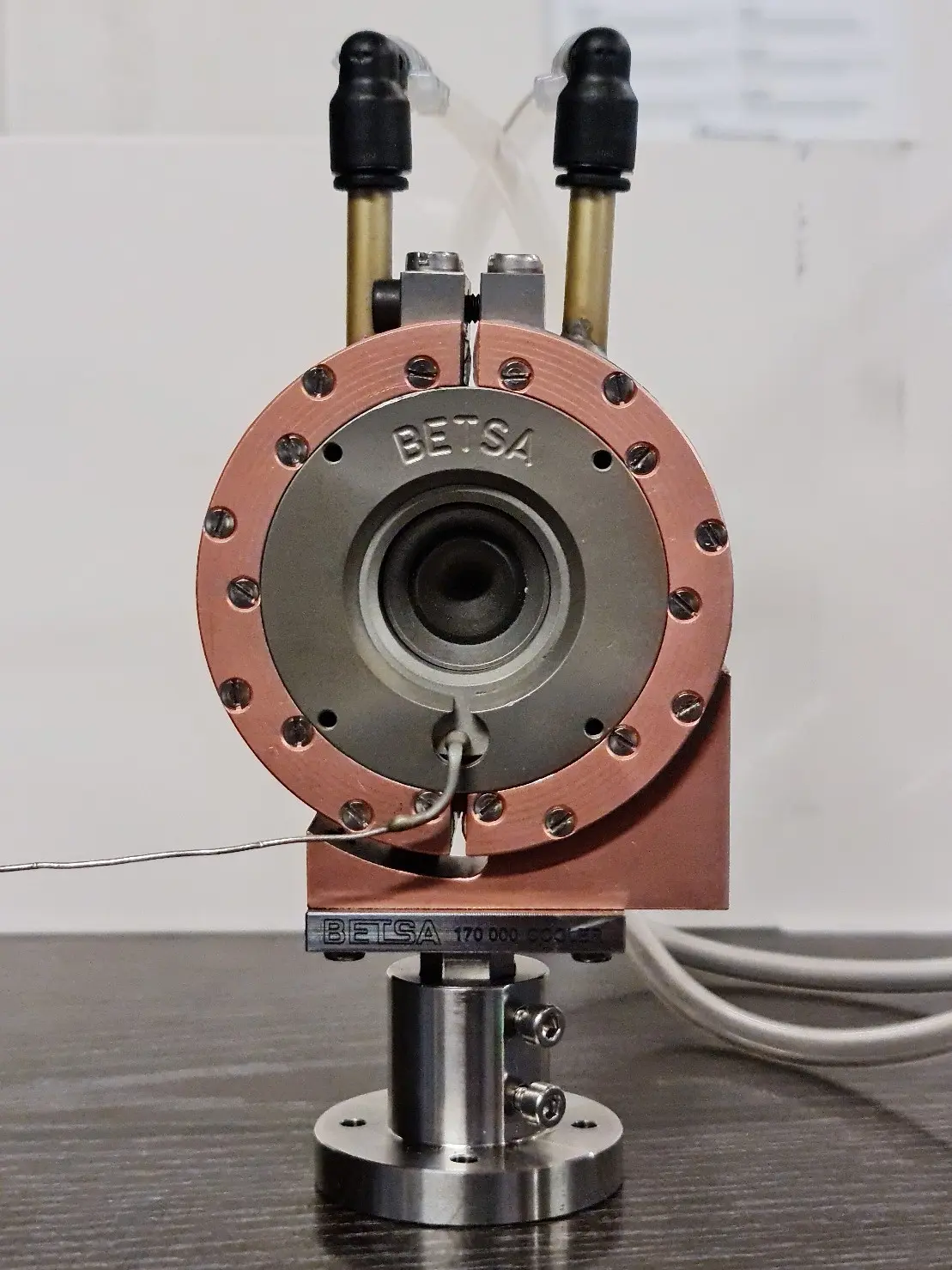 (can be adapted for any other DAC)
•
Closing: by tightening screw for tightening on the external Ø
•
Sealing: 10Bars of liquid circulation at room temperature or cooled.
•
Mount: fixed with Z adjustment -/+5mm
possibility of table mounting [XYZ3] of BETSA®
•
Contact: polishing of surfaces for contact with the external body of the cell >95%
•
Output: horizontal or vertical with flexible tube and quick coupling
This cooler is optimized for MDAC BETSA® laser heating but can be manufactured for any other type of DAC.

Recirculating refrigerated designs are available in a variety of cooling capacities.
Different temperature ranges are achievable and tank volumes can be chosen as needed.